Architecture & Interior Design
Create 3D interactive architectural walkthroughs & virtual tours; share them via a link
Courtesy of Aura 3D Studio
Courtesy of build Architektur-Visualisierung
Courtesy of Motion Wave
Courtesy of makebelieve graphics
A better way to present designs for architects, interior designers and visualization artists
Communicate your designs to stakeholders with interactive 3D archviz presentations and eliminate any misunderstandings. Let your customers and partners discover future spaces from any angle on any device via a URL.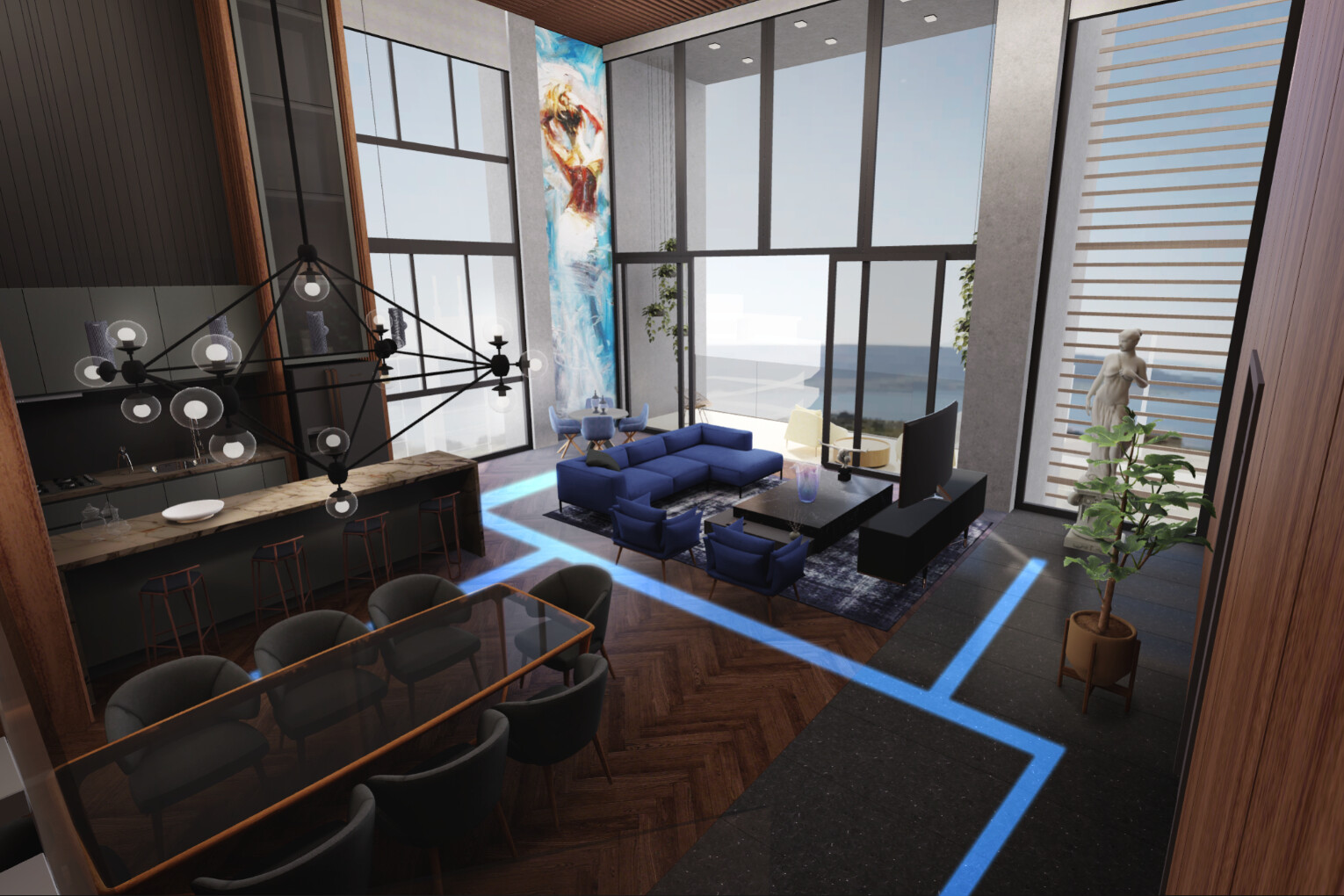 Interactive online walkthroughs from 3D models
Your customers and partners can walk around and inside buildings, looking around at areas of interest as if they were actually there.
With a virtual walkthrough, your presentation is not limited to one camera angle, as with a static 3D visualization. Your customers can freely discover the whole space.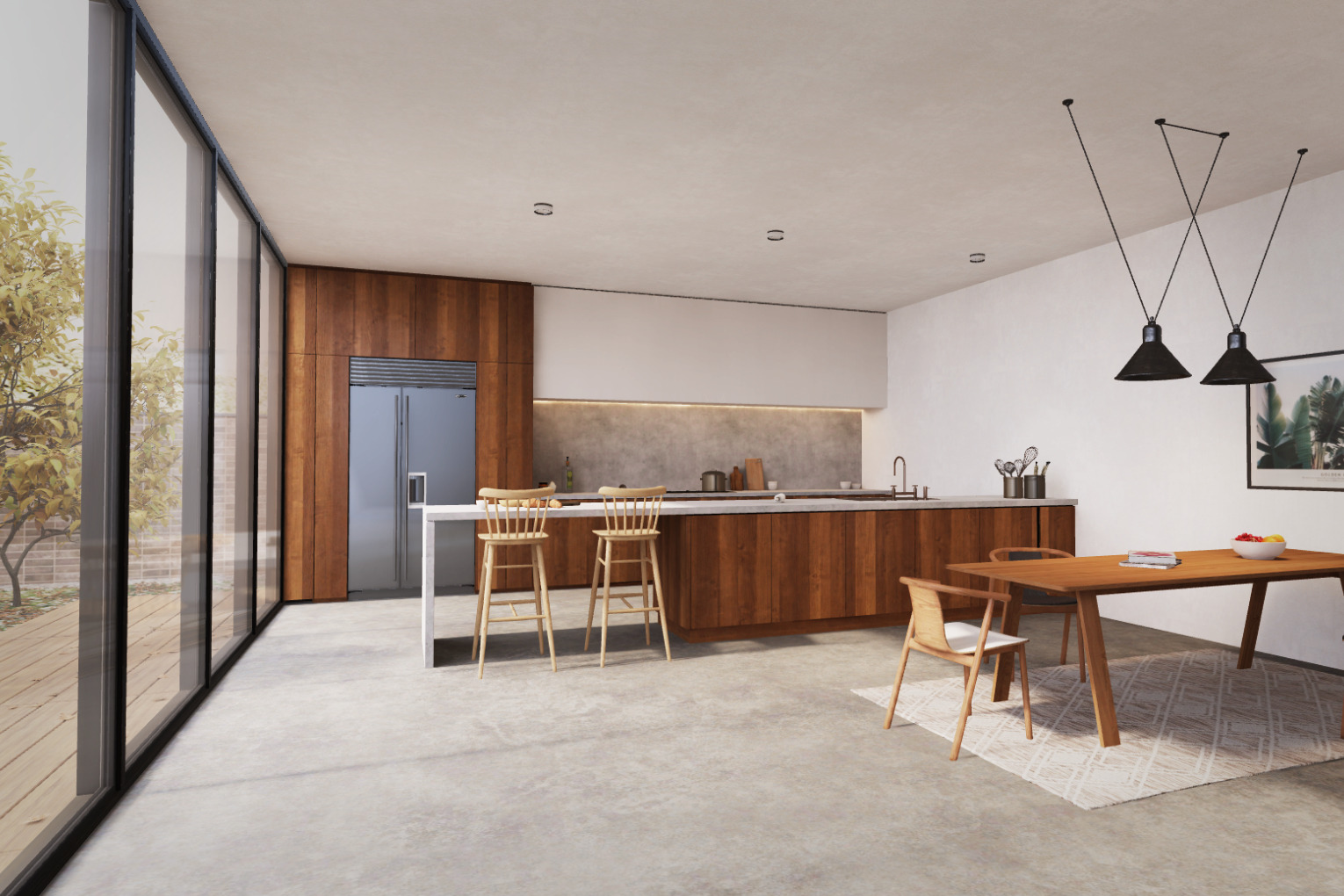 High-quality real-time rendering
Offer a realistic sense of space, light, textures and detail with high-quality real-time renderings.
Physically accurate lighting is pre-computed and stored, so your client doesn't need a powerful computer to view your work.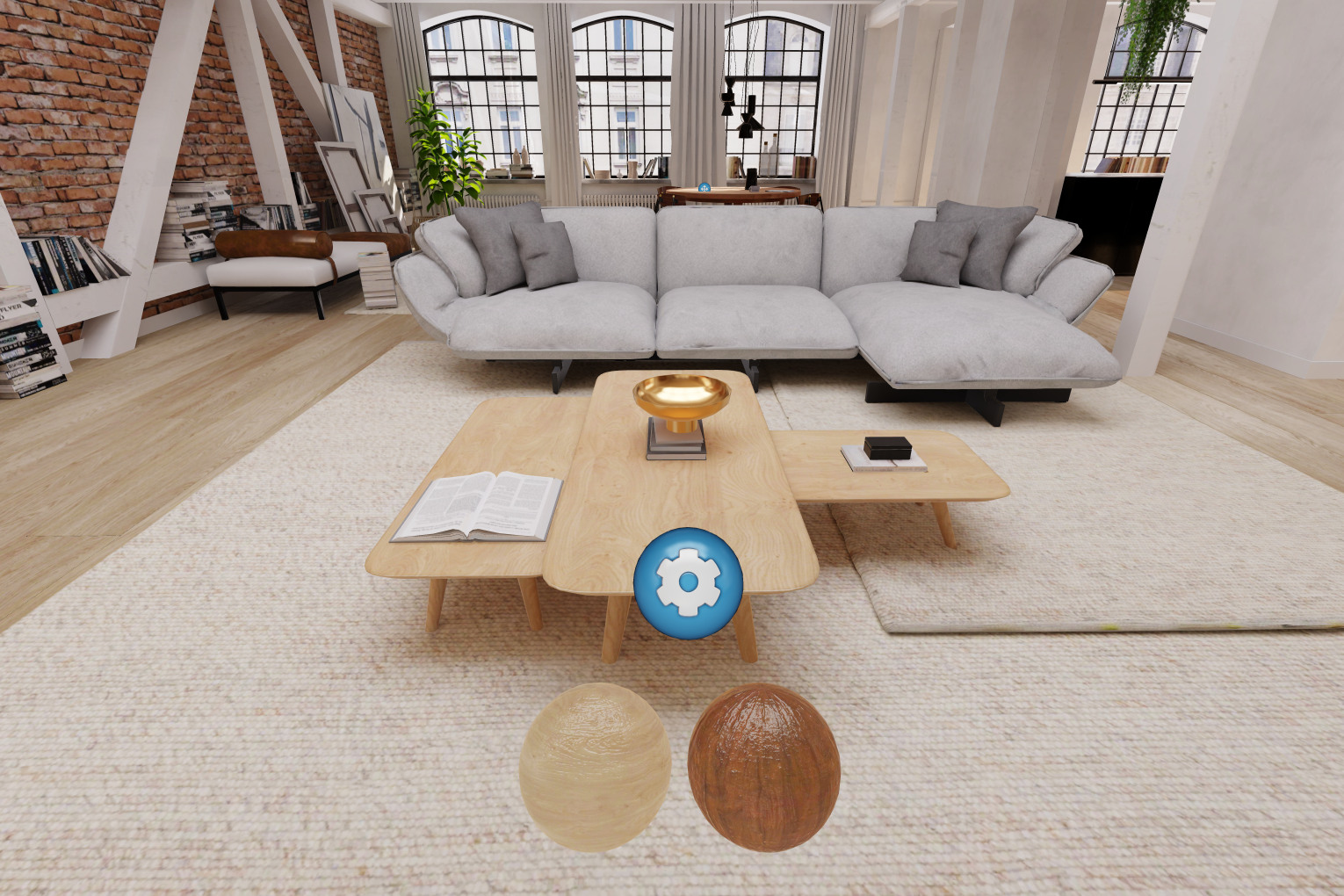 Guided tours, hot spots and online configurator
Include a few design options in one single presentation, allowing your customers to customize the project with online material and a color configurator.
Showcase additional information, photos, videos; add hyperlinks and audio – all from within the 3D virtual tour.
Add defined views and a guided tour of the model that either plays automatically or when requested.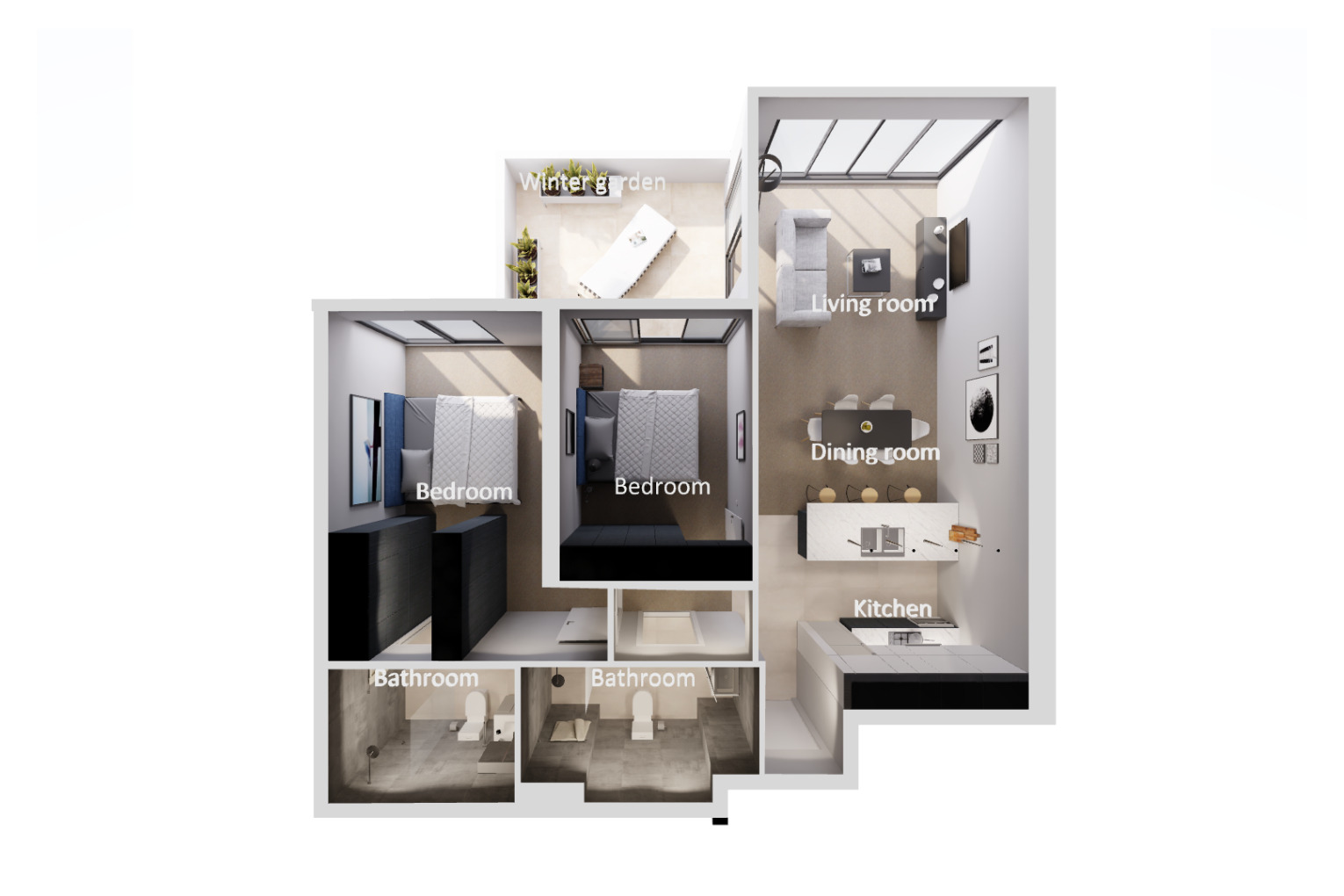 View from all angles
Top and orbit views give buyers a chance to go very quickly from analyzing even the smallest design details to examining the apartment or property layout. They provide that all important sense of scale.
To enhance the visitor's experience you can add clickable room names and make the camera move to a selected room.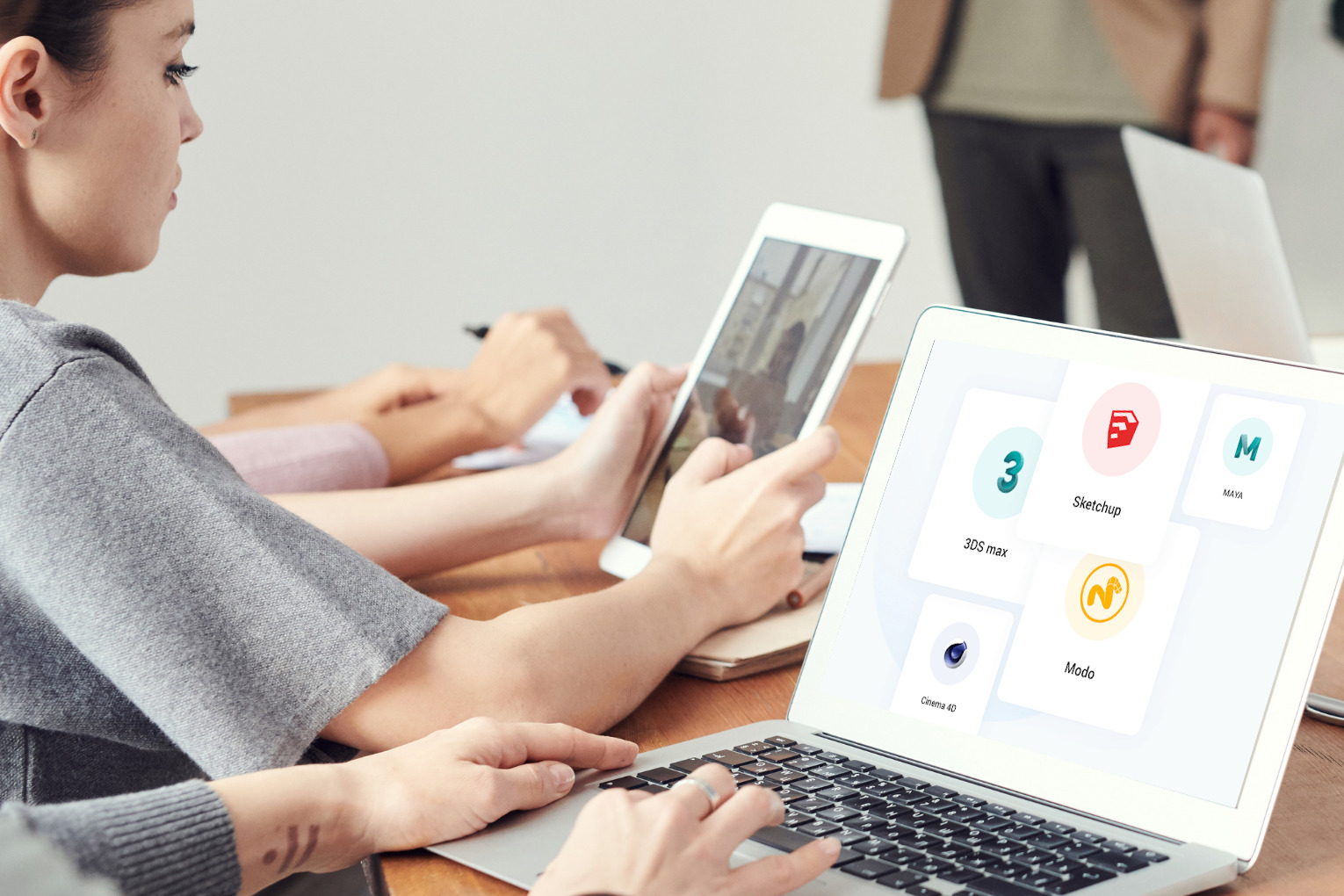 Works within your current workflow
The Shapespark workflow is similar to other rendering engines, so you won't feel lost.
Works with SketchUp, Revit, 3ds Max, Maya, Cinema 3d, Modo, Blender and more!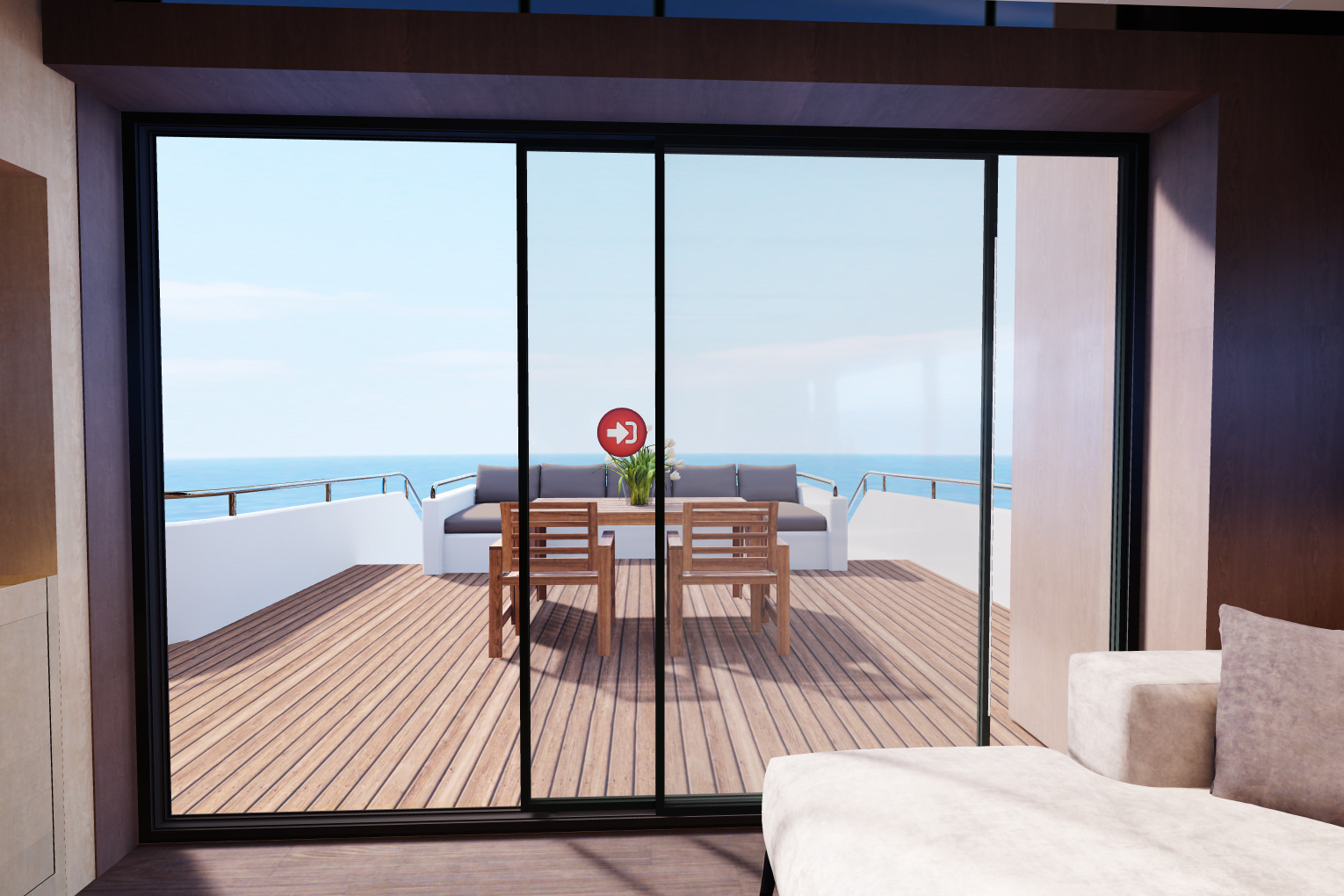 Communicate your vision, collect design feedback
An interactive online walkthrough is the easiest way for your customers to finally understand your design.
Eliminate costly project changes by inviting your partners and customers to future spaces in a virtual world.
Add annotations to the model to highlight important information.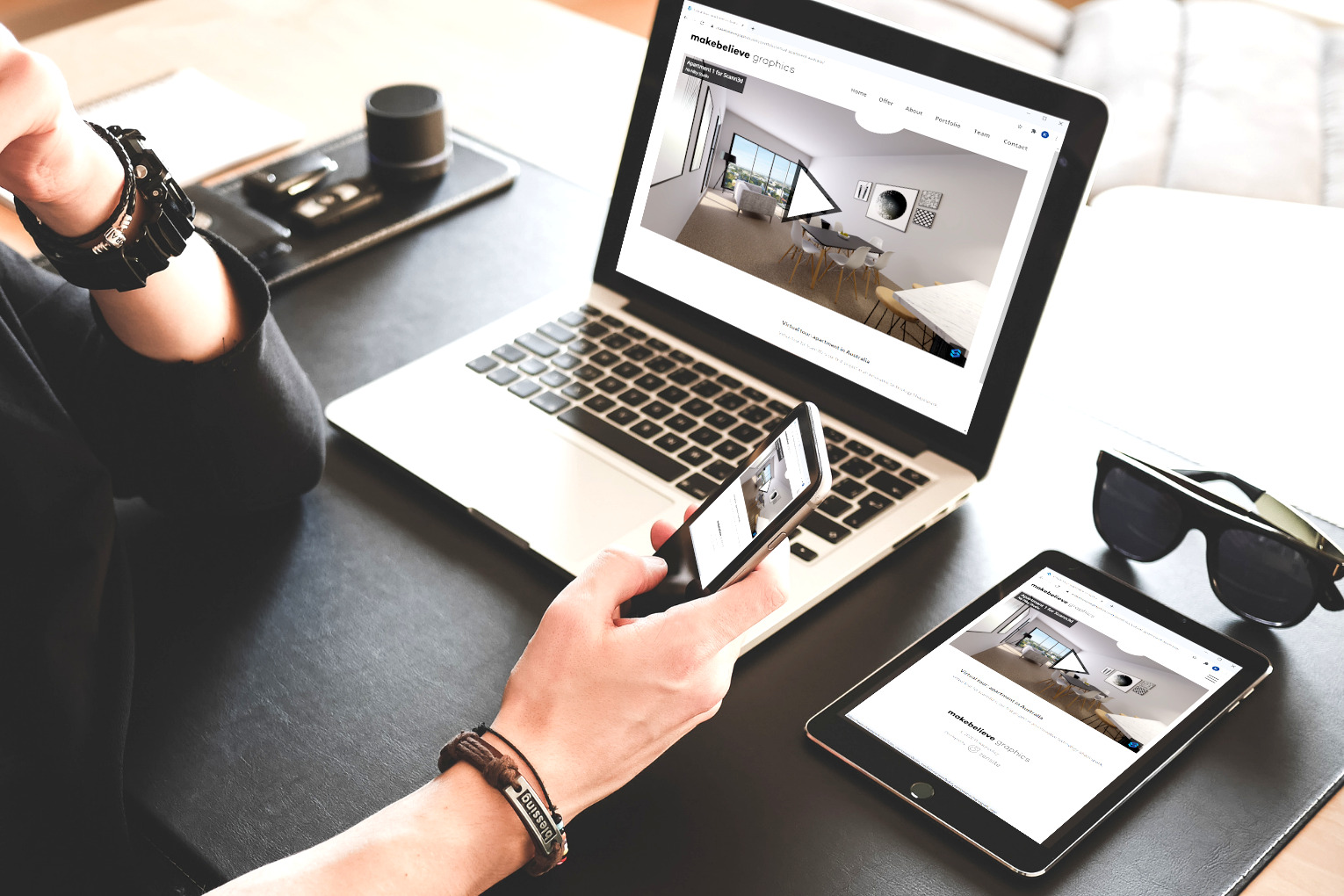 Share easily via a URL & embed on your website
Your customers don't have to download any software to view the walkthrough. It will work seamlessly on every web browser when the link is clicked.
The link can also be opened on mobile devices and viewed on the go.
Embed a 3D virtual tour on your website and share a link to it on social media to attract new customers.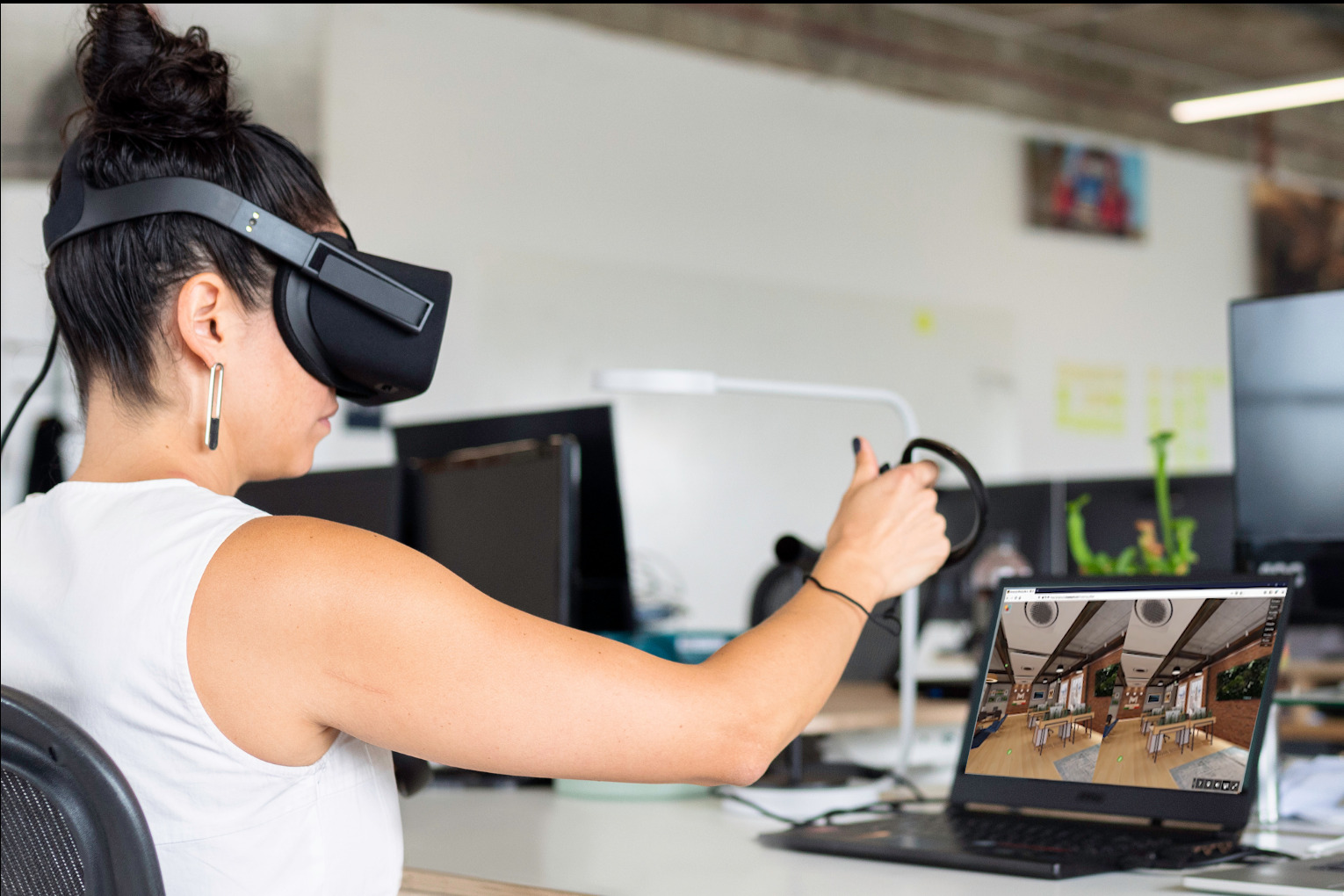 Explore your design in Virtual Reality
All walkthroughs created in Shapespark also work in Virtual Reality mode. All you need to do is put your VR headset on, open the scene, and select VR mode.
Invite your customers to immerse themselves in the virtual world, and let them see future spaces at real-world scale.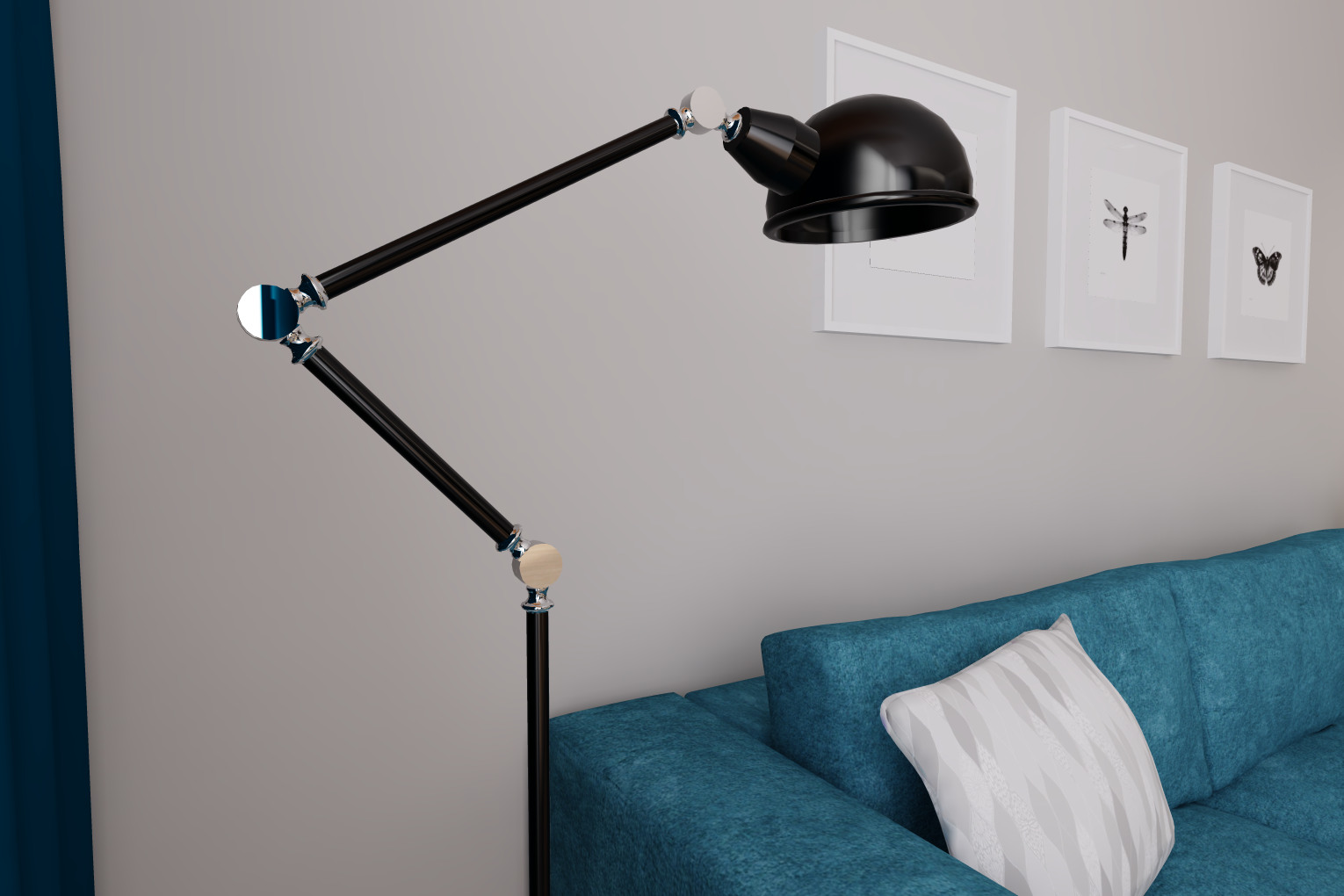 Show the finest details of your design
Unlike 360° images, Shapespark walkthroughs allow users to walk wherever they want, explore every corner of the space, and zoom in to see every detail.
Apart from an online walkthrough, you can also take unlimited high-resolution static renderings and panoramic images from any place in the property – all in a matter of seconds!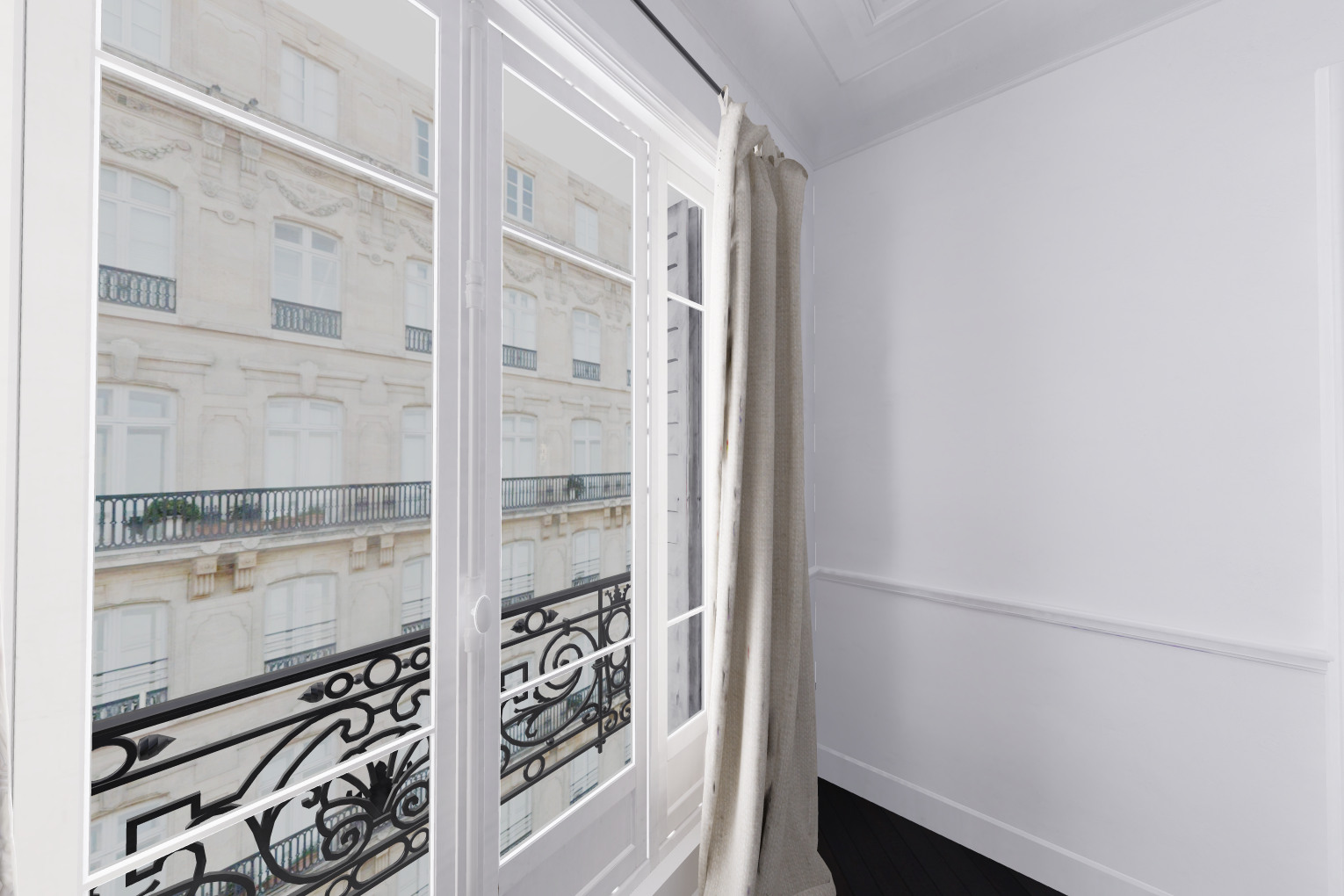 Custom background option
Make your renderings more realistic with a custom background option. Place your walkthrough within a real-life environment by uploading a photo of the surrounding area.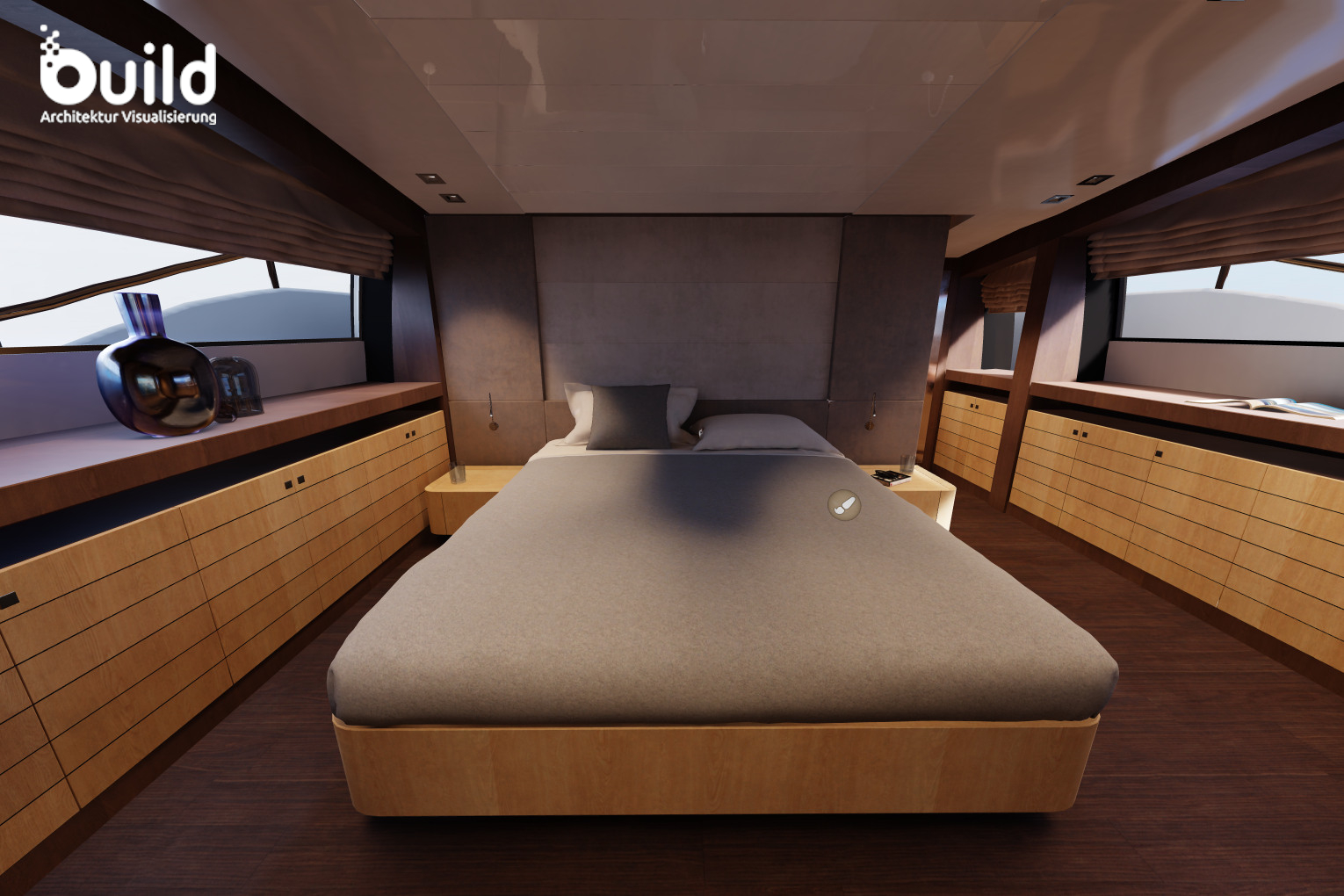 Add your personal or company branding
Add a custom logo, company, project name, and a link to your website.
Use your own custom domain or even host the tour on your own server.
Try Shapespark
Try all Shapespark's features free for 30 days! No obligations and no credit card required
Start a free trial