3D meeting spaces in a browser
Turn any 3D model into an online video meeting space
(C) Shapespark
Communication, marketing and sales in 3D
Companies use 3D Meetings to interact with customers in virtual product showrooms, galleries and trade show stands. 3D Meetings also serve to present and discuss architecture and interior designs.
Easily join on desktop and mobile
Simply send a link or embed the meeting in a website - participants can join on any device without the need to install any application.
Offer interactive experiences
Share your camera, microphone and screen. See where other participants are and what they look at to focus the discussion on objects or places of their interest. Use a pointer to direct attention to a particular place in the 3D space.
Design your own meeting space that fits your business
Every company and its products are unique and so can be a 3D meeting space in which you present them. Such custom space helps to engage customers and boost sales.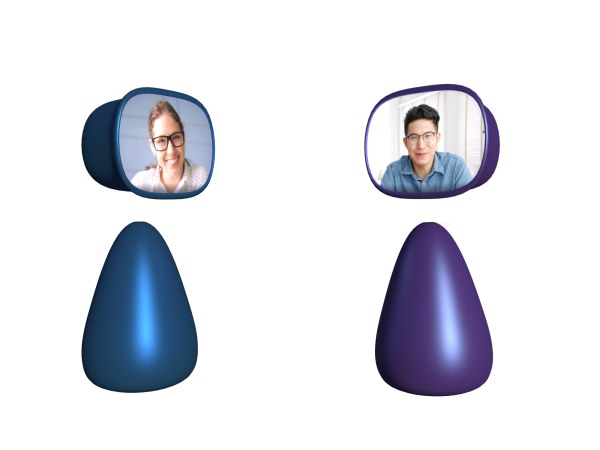 Start your 3D Meeting
Host your first meeting in a space provided by the Shapespark team. You can either request a free link to a 45-minute meeting, or purchase a link to a longer one.
Try Shapespark
With Shapespark you can turn any 3D model into a beautiful web-based walkthrough and a meeting space
Learn more
Start free trial